Mindfulness is: "paying attention in a particular way: on purpose, in the present moment, and nonjudgementally" ~ Jon Kabat-Zinn.
My awesome page
September 6, 2014
Reblogging this great project. Hello to Nat.
September 6, 2014
Advantage of Foresight - The Whisperings
Advantage of Foresight – The Whisperings
Advantage of Foresight – The Whisperings

You've been granted the power to predict the future! The catch — each time you use your power, it costs you one day (as in, you'll live one day less). How would you use this power, it at all?

If only?

What if?

Can I can't I?

I have a certain sensitivity. Not foresight exactly. Sometimes dreams; sometimes messages usually from animals often from birds,…
September 6, 2014
Spring and Self-Care
Great two days of self-care: Yesterday a trip to the nursery with K to buy especially spring jasmine and to dig around in soil and pots. Today a hair cut and woolies treats, fresh seasonal fruit and a new offering: South African Sago pudding in a pot, reminds me of Ouma. Lovely reminders and seasonal scents. A pretty street, an awesome flower, my table getting overrun with plants, mostly…
September 6, 2014
Be Like Water ~ Quote from Bruce Lee
"You must be shapeless, formless, like water. When you pour water in a cup, it becomes the cup.
September 3, 2014
Depression is not Destiny – The Danny Baker Story
I would like to share this story with you. I came across it while researching suicide and depression.
August 28, 2014
Head Turners
Head Turners 

We often hear strange snippets of conversation as we walk through public spaces. When was the last time you overheard something so interesting, ridiculous, or disturbing you really wanted to know what it was all about?

All I can say to this prompt is that I agree with Serendipity with the post The Devil made me do it.
August 28, 2014
August Blues - Half Remembered Half Forgotten
August Blues – Half Remembered Half Forgotten

As a kid, were you happy or anxious about going back to school? Now that you're older, how has your attitude toward the end of the summer evolved?

As a child I always disliked school.

I disliked the routines

I disliked the rigidity

I disliked the patter

I disliked the uniforms

I disliked the focus on the norm. Anything that fell outside the middle…
August 25, 2014
Discussion Enders - Rosie's Revenge
Discussion Enders – Rosie's Revenge

My landlady was telling the story of a special chicken dish she was preparing. I am a lacto-vegetarian, so I quipped: "How could you?" She told how she had ordered a special farm chicken, whose name was Rosie. Rosie arrived alive. A dilemma ensued. Nonetheless Rosie was slaughtered. After loving preparation, when it came to eating the poor bird, she was…
August 25, 2014
Discussion Enders - "Are you the illegitimate one?"
Discussion Enders – Are you the Illegitimate One?

We've all had exchanges where we came up with the perfect reply — ten minutes too late. Write down one of those, but this time, make sure to sign off with your grand slam (unused) zinger.

Sorry no zinger.

A cousin I had never met before asked me: "Are you the illegitimate one?" All I could do was laugh and said nothing spectacular just: "No my…
August 24, 2014
You, Robot - The Drudgery
You, Robot – The Drudgery 

Congrats — you've been handed a robot whose sole job is to relieve you of one chore, job, or responsibility you particularly hate. What is it?

It would have to be the drudgery of sweeping and mopping the floors. I have birds indoors who scatter seeds all over the place. To have this task taken care of, without the presence of a person, would be bliss. I don't like the…
August 24, 2014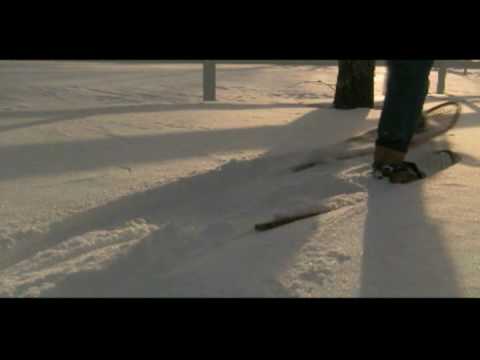 Opening Lines – Skinny Love

What's the first line of the last song you listened to (on the radio, on your music player, or anywhere else)? Use it as the first sentence of your post.

"Come on skinny love, just last the year
Pour a little salt, we were never here…"

Skinny Love by Bon Iver

"come on skinny love, just last the year

Pour a little salt, we were never here…"

Unlucky love, insincere

With…
August 24, 2014
Happiness Must Ensue ~ Viktor Frankl
Viktor Frankl is the author of Man's Search for Meaning. Here are some reviews:

"An enduring work of survival literature." —New York Times

"The spiritual account of the Holocaust and the description of logotherapy meets generations' need for hope."—Donna O. Dziedzic (PLA) AAUP Best of the Best Program.


Regarding happiness, Viktor Frankl said that it must ensue, rather than being perused. In…
August 22, 2014
Pick Your Potion - Gotta be Coffee - My Ambrosia
Pick Your Potion – Gotta be Coffee – My Ambrosia

Captain Picard was into Earl Grey tea; mention the Dude and we think: White Russians. What's your signature beverage — and how did it achieve that status?

(Thanks, Bea Patricia, for inspiring this prompt!)

In an article called: Why Does Coffee Make us Feel so good, on Psycholgoy Todaythe allure of coffee is explained so beautifully by Gary Wenk.…